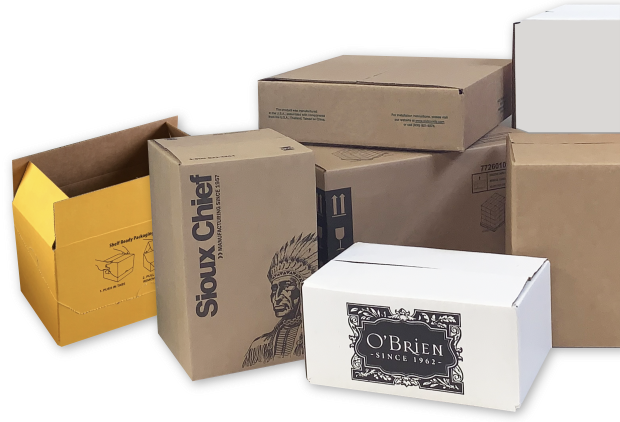 Long before interacting with your product, your customers will be interacting with your product packaging. Packaging can be so much more than a nice product protector. It can tell the brand story, provide information to help the consumer make an educated purchase decision, or cause a consumer to make an impulse purchase.
Building you brand with packaging is easy when you follow these four steps:
Step 1: Know Your Product
When you're trying to develop the best packaging components and design, you first need to consider your actual products. Do your products need to be seen to be understood? Do your products need extra protection? Are your products a unique shape?
If your products need to be seen to be understood, you may want to consider custom window cut-outs to showcase your products. If your products need extra protection, you may want to consider corrugated packaging with extra protective components such as product inserts or fillers. If your products are a unique shape, you may want to consider custom corrugated packaging.
Step 2: Know Your Brand
The next thing you need to consider is your brand. Are you a high-end brand selling expensive products, or are you an affordable brand selling affordable products? Are you a brand that cares about the environment? Are you a trendy brand, or are you a classic and traditional brand?
If you're a brand that cares about the environment, you should consider recyclable packaging components like corrugated and recycled paper filler. Eco-friendly packaging requires fewer materials, is more sustainable, and thus reduces your carbon footprint.
Step 3: Go With Custom Packaging
With custom packaging, you can design a solution that fits your unique products and your one-of-a-kind brand. For example, you can choose the type of packaging, the size, the quantity, and the printing.
A well-designed, retail-ready packaging solution can allow up to 35% faster stocking times within any retail environment. Vanguard Companies can help you streamline the entire supply chain and continue to add impact to your products and brands on the shelf
Step 4: Choose the Right Packaging Provider
Custom packaging could be the answer to all your packaging needs. Vanguard Companies is a custom packaging provider that makes it easier than ever for you to design the perfect packaging solutions. We offer a wide range of packaging products.
Vanguard Companies provides our clients the ability to print high-graphic flexo, litho, and digital printing. Having multiple printing capabilities ensures a cost-effective packaging solution that meets your needs, budget and delivers the shelf impact to attract, engage and convert shoppers.
Sources:
Gardner, James. "Why Product Packaging Is Essential to Your Branding Strategy." CEO Today, 7 Sept. 2021, https://www.ceotodaymagazine.com/2021/09/why-product-packaging-is-essential-to-your-branding-strategy/.
Written by: Richard Slade. "5 Essential Things Your Product Packaging Must Have." BrandRefinery, 12 Nov. 2021, https://www.brandrefinery.co.uk/5-essential-things-product-packaging-must/.
"7 Advantages of Using Eco-Friendly Packaging." Small Business Bonfire, 16 May 2020, https://www.smallbusinessbonfire.com/eco-friendly-packaging/.